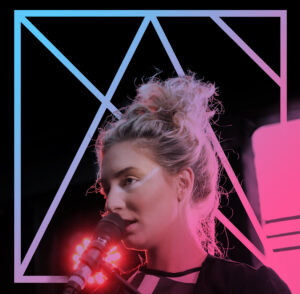 Musically, iNANA stands for a mixture of triphop from the 90s to modern "bedroom" producing of the 2010s. Trappy beats and strong vocals meet vocal sampling, pitched down vocals and spherical-deepe harmonies. iN∆N∆'s roots are in Vienna, musically she found herself in Brooklyn/NYC. Her homebase, both musically and geographically, is, by her own admission, "somewhere and something between Vienna and Berlin."

At iNANA's live show, she fascinates not only with her voice, but by playing and operating the electronic instruments MPC, pads, buttons and knobs on stage herself.
In 2018 her EP "How is The Air" (produced by Iva Zabkar) was released on "Beatzarilla" and August 2021 the first single release "Tears Dry" from her first solo LP.
In the single "Tears Dry" (prod. by Iva Zabkar) iNANA features singer and producer Anna Schauberger aka "The Unused Word". The song was chosen by the TV series "Die Macht der Kränkung" produced by ORF and ARD for the final series and an adapted version with additional strings of the Filmorchester Babelsberg, will also be released at the end of August 2021 on Beatzarilla. For 2022, the first solo album "I'm here" and three more single releases are planned.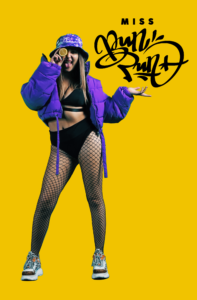 Miss BunPun combines hip hop beats with distinctive R'n'B vocals and cheeky rap. She clearly uses the two poles of singing and rapping to show the multifaceted nature of her voice.
Her self-produced beats make the walls vibrate in the club, catchy melodies and the focus on the rhythm make the music danceable. Diversity and variety is very important to the experienced musician and so she uses different black music genres such as old school hip hop, neo-soul, grime or Afro beats.
Miss BunPun's lyrics stand for empowering, are queer-feminist, anti-racist and critical of society. She creates awareness for topics like body positivity/neutrality, LGBTQIA+ or patriarchal structures and wants to call on people to stand up against any kind of discrimination with her music. She loosens up these partly very serious topics with her positive energy and charisma. The result: dope songs with a pull for content.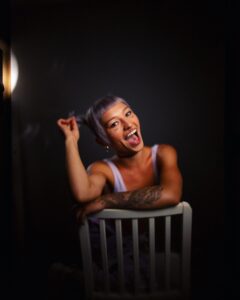 Squirrrrrt! Squirrrrrt! Squirrrrrt!
Hold on to your panties, it's getting wet!
RawCat turns on full and heats up!
The musician from Vienna unpacks her rap, singing and beatbox skills and makes the dancefloor sweat 🙂
In stylish outfits, she raps and sings groovy lyrics over self-produced beats and her loopstation sound. 
Equality, feminism, and women's sexual liberation are important themes addressed in her lyrics.
Mit ihren queer-feministischen Songs "Free Ya Tittz", "Mösenbüro" und "Masturbation" spreadet sie good Vibes und bringt alle Bootys zum shaken!
The debut album "I'm coming!" by RawCat is currently in the works and will be released in 2023!
Grab ya pussy, it's getting hot!